I like fashion. I generally don't feel like I'm all that "good" at fashion, but I don't think I'm terrible at it either. Also, people who say that fashion is silly, or airheaded, or frivolous, I think you're dumb and probably a little sexist and I'll probably make a post about why fashion matters in the near future. Or you could just read this great essay that says everything I'd want to say.
I can't afford anything that isn't "fast fashion" or "cheap chic" because let's be real, I'm an (almost) 25-year-old living in one of the most expensive cities on Earth and there are other things that matter to me, like booze and food and books and being financially responsible and not going into so much debt by buying shoes that when I'm forced to buy my own apartment I will have to go crying to my friends and be outraged when they won't give my financially-irresponsible ass 20 grand outright. (What am I referencing? Guess it and you'll win a prize.)
Sometimes I read fashion blogs but I can't recreate those outfits because a) I'm not rich and b) I'm short and have curves, which seems to blow fashion's mind. (You know what I would love? A 34DDD/E bra that didn't cost me 40 dollars on sale. ) Sometimes I do, because I hope that something will absorb into my brain by osmosis and I'll look at my closet and put some clothes on without thinking about it and some street fashion blogger will be like "Oh hey, I know you aren't 5'6+ and waifishly thin, but you look so amazing that I want to take your picture!"
But I never follow fashion runway shows. Runway fashion is like…high art to me. It's pretty to look at, but the relevance to my life is null. It's a fun trip to the Met or MoMA.
Someone on a fashion online site I like posted these photos from the Rag and Bone resort wear show, though, and suddenly I find myself wanting to save these photos and re-create these outfits. (What the fuck does resort wear mean? I've been to resorts and everyone wears bathing suits and sarongs all day, so…)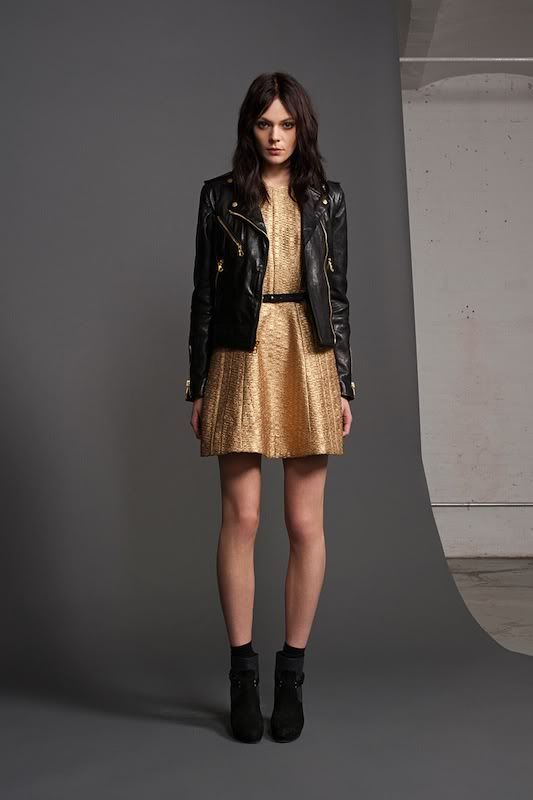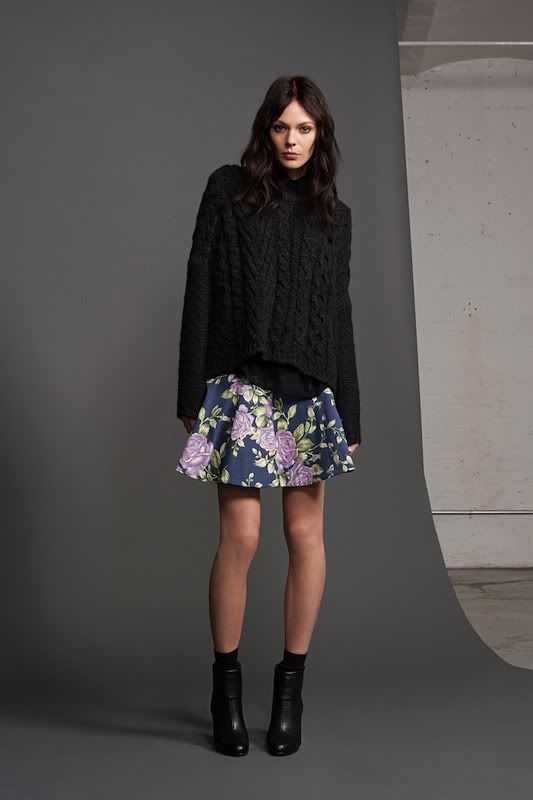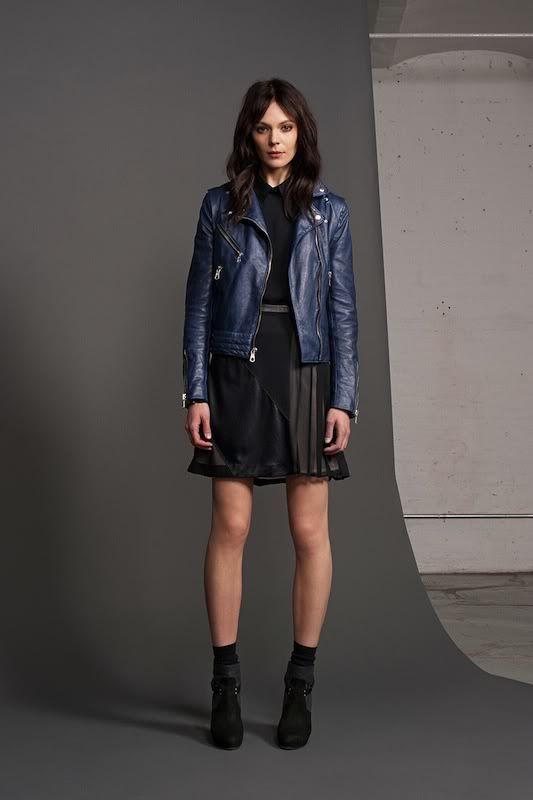 Of course, it's summer in NYC, so what I'm actually going to be wearing is short shorts (my thighs touch and I don't give a fuck), long loose tank tops, and maybe even doing a visible bra thing. All my bras are ugly and way too lingerie looking, but KMart has a ton of patterned and neon bras for ~10 dollars and I can fit into the cups of a 38DD, though the band is so loose I get no support…so I have a vision of doing t-shirt surgery but on bras. Update on this probable epic disaster soon.
But if anyone can point me to a cheap pair of shoes somewhat similar to the boots in those photos, I will reward you handsomely. (Handsomely = I will send you a cookie. It'll be a Milk Bar cookie, though…)